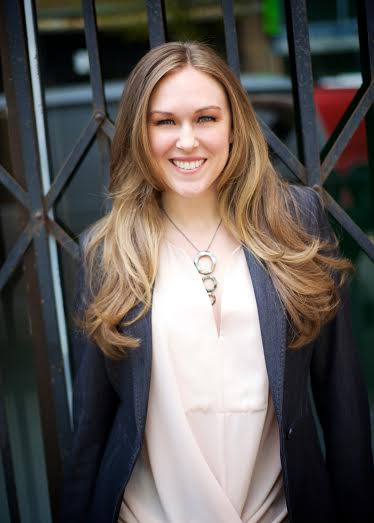 Setting up your own private practice doesn't have to be so hard.
I have spent years watching incredible therapists struggling to fill their practices and feeling like they are floundering in business.
Why?
Because setting up and maintaining a successful practice requires a very different set of skills than being an effective therapist.
(And they don't teach you this stuff in grad school!)
When I was 14 (which also happened to be the year I decided I wanted to become a therapist) my father taught me how to manage the books for our family business. It turned out that I was equally as fascinated with all the ins and outs of running a small business as I was with understanding the people around me.
After I completed my Bachelor of Arts in Psychology at the University of Victoria, I took the advice of a professor to "Go live a little. Go work and go play". A lot got packed into those following years. Play consisted of living and working in three different continents, and travelling to 11 different countries. Work involved becoming the Assistant Branch Manager in charge of Internal Audit Compliance and Training at a bank, as well as Accounts Payable Supervisor for North America for an international corporation.  
But my heart always brought me back to counselling and coaching.
I attended the Adler School of Professional Psychology (now Adler University) and received my Master of Arts in Counselling Psychology. From the beginning I tailored my program towards starting my own practice, and the clients I wanted to work with. While taking multiple training workshops and certifications in the community to specialize my counselling skills, I also did a double practicum totalling 1100 hrs – one as an Associate in a private practice agency, and one as a Counsellor-on-staff at an in-patient addictions treatment centre. Once my practicums were complete, I continued working at both sites.
Within two months of graduating, I also opened the doors of my own private practice specializing in Relationships, Sex Therapy and Addictions with specific focus in working with Adult Children of Alcoholics (ACOA). By six months, I moved into my own full-time space and my practice was filled to capacity.  
What was my secret?
A lot of hard work, community, consistent marketing and a solid business plan.
I took everything I had learned in my years of exposure to small business and working in the corporate world, gathered my support team, and tailored it all for a therapy private practice. Private Practice allows me to combine my two loves—business and therapy—all in one place. Although many business principles are universal, due to ethical considerations, there are certain adjustments that need to be made for therapeutic work. I am incredibly passionate about these skills being shared within the therapeutic community.
Once my own practice was established, I began coaching and mentoring other colleagues as they began setting up their practices. Often a simple change in process or mindset can be the difference between launching with a bang or a fizzle. Here those tips, tool and techniques are available to you too.
I want to empower you to do authentic work that fulfills you, while making a living that actually sustains you. In turn, you work with more clients who then go out and make their mark in the world. It's a win-win all around.
In addition to my clinical practice and The Business of Helping, I am on the Research Ethics Board and Adjunct Faculty for Adler University, on the Board of Directors for the Technology in Counselling Chapter of the Canadian Counselling & Psychotherapy Association, a member of the BC Association of Clinical Counsellors Communications Sub-Committee, and Co-Author of the book "Heads Up: Increase your sexual confidence, expand your sexual repertoire, and get the real low-down on oral sex" released in February 2016.
If you've made it this far, I will answer the questions that are probably burning in your brain – yes I do sleep, and yes I do have a life outside of work (and if we work together, you will too!) I spend my free time filling my soul by climbing up rocks, skiing down mountains, diving under the sea and traveling the globe.
You can reach me fastest by email me at connect@thebusinessofhelping.com if you want to discuss options for creating your dream practice today.
Discover my guiding principles around life and business
Find out how we can work together to build your practice